Symi is a small island compare to others, of only 65 km squares for 2 600 people.
It's beautiful by its cliffs, and its calm atmosphere. The climate is very arid and we can meet some difficulties to find wather in the summer, cause most of the sources are dry.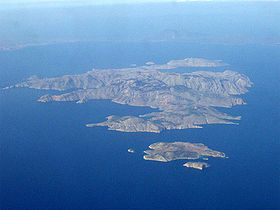 We arrive in Symi only by boat, from Rhodos. The ferry stop first in the amazing bay of Panormitis. This village is famous because of the Holy Monastery of Archangel Michael. The exact construction date is unknown but, according to an old manuscript, it existed in the 15th century. It is said that this monastery was built on the ruins of an ancient temple, but this has not been proved.
Panormitis is also a perfect refuge for the sailing boat.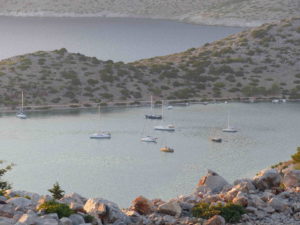 The second and last stop of the ferry is Ano Symi, the bigger town of the island.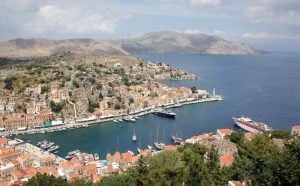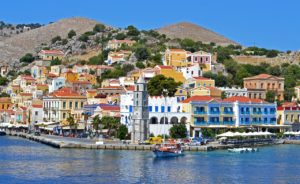 Trekking in these arid and desert  hills is complicated if you don't want to follow the road.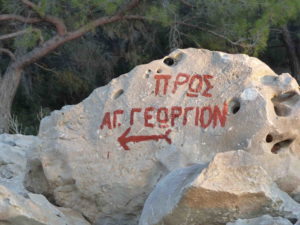 Most of the hills are dominated by the presence of a huge amount of goats.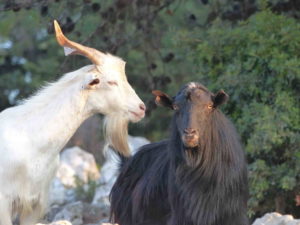 If you like the lost, calm, natural, authentic, and a bit touristic places, Symi can be really interesting for you !