Paros is an island pretty good served by ferries and planes.
It's also a complete island : the beaches are beautiful, the villages are cutes, some museum are very interesting, the history is rich… Rich due to the exploitation of its white marble, among others. The famous statue "Venus de Milo" was made with this marble.
The beach of Livadia :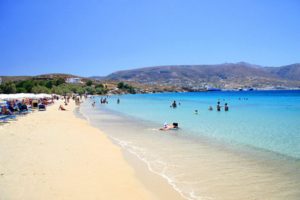 The town of Laoussa :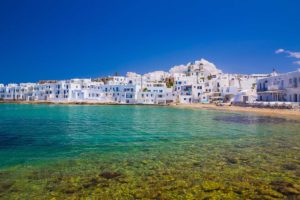 Hiking in Paros is very pleasant. You can easily discover by yourself some marble or goats exploitations, and beautiful villages, lost in some valley. Just don't forget your GPS and a bottle of water in summer time.