A typical Aegean island. Lost but not too much, with desert areas and cute villages, Astypalea seems to be really interesting for all kind of people. On the top of a hill which fall in the see, the castle of Guerini overlooks the bay of Livadia.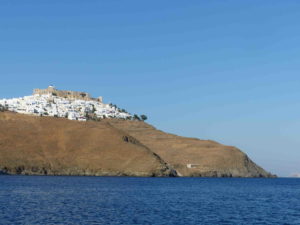 In this village,  -which still represent one of the biggest town of the island-  ferry are coming from Anafi, Kalimnos, Amorgos and Ag. Nikolaos.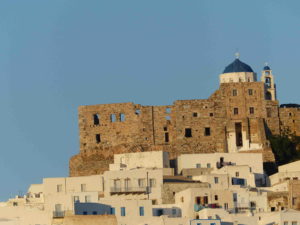 On the slopes of the hills, the typical white cycladic houses seems to look after the sea.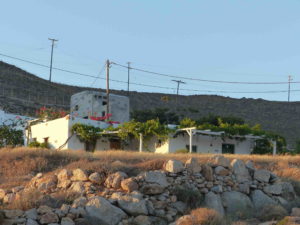 If we go in the north-est part of the island, we will discover really remote and arid landscape.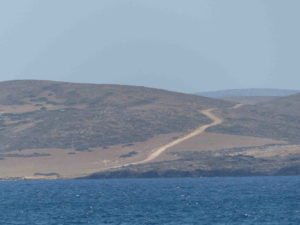 And, finally, the amazing bay of Vathi.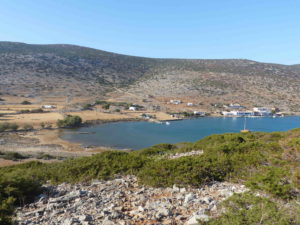 Like very often in the Greek islands, the people live mainly thanks to the goats, and tourism.
The little restaurant and guestroom of Vathi welcome mainly Greek people, who are looking for simple nature beauty, and calm atmosphere. In this part of the island, we really feel like at the end of the world.